The CVA field is located near Williamsburg, Va. on route 5 in Charles City County.  There are approximately 80 members in our club.  We are an R/C Airplane, Helicopter, and Quadcopter club.

Colonial Virginia Aeromodelers (CVA)

This page was last updated on: November 10, 2021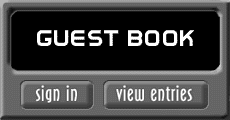 Use this guest book to find other pilots to fly with, report conditions at the field and club related announcements only.

Guest Book Guidelines: 

1) All posts must be signed.

2) Content must be respectful and PG rated.

3) Posts should be related to the club, RC or full scale aviation. 

4)Posts not in compliance will be deleted." 


*Latest News:

Monthly Meeting:  CVA normally has a monthly meeting on the 2nd Thursday of the month at 7:00 pm. However, due to COVID 19, the meeting schedule has been tentatively revised as follows:

November Meeting:  Saturday November 13 (Same day as the picnic)

December Meeting:  None

Note:  All meetings will be held at the flying field until further notice.  The guestbook will be used to provide updates.

*Upcoming CVA Events:

CVA Fall Picnic:  Saturday November 13 (Same day as the meeting)

January 1st New Years Day Fun Fly


Visitors:
  We welcome anyone interested in radio control model aviation to browse our Web site to learn more about the hobby and our club. If you are interested in 
joining our club
 or have any questions, please feel free to 
contact us
 or stop by our 
f
ly
ing fiel
d
.  Visitors are always welcome!